About Us
Philippines Corporate Investigators, is a leading investigation and risk protection group that aims to provide high quality services all across the globe in support of its clients. more about us
Our Services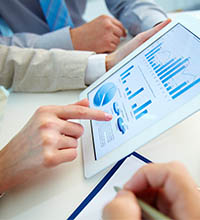 About Philippines Corporate Investigators
Mr. ANTONIO V MANIWANG being the director of Security & Safety Corporation in Philippines (SSCP) has taken the responsibility of making the business environments of his clients safer. Mr. Antonio is a well-known corporate investigator in Philippines. He is a Certified Public Accountant (CPA), World Safety Organization-Certified Safety and Security Director (WSO-CSSD), a Certified International Investigator (CII) and a Certified Security Professional (CSP). The team of SSCP has experienced officers of Armed Forces of the Philippines with rank of Major and other level officers in the Medical Administrative Corps. With its years of experience, SSCP today has established itself as one of best corporate investigative firm in Philippines to offer exceptionally reliable solution of every corporate investigation activities throughout Philippines. Investigators in Philippines are the best when it comes to resolve the issues of a business or a corporate group. There is no doubt in mentioning that it is because of Mr. Antonio Philippines corporate investigation services has made it so far with ease. Mr. Antonio has been in the security and investigation services for more than 35 years and he had studied various concepts of security and investigation locally and internationally. Our Corporate Investigations in Philippines are based on the superior methodology required to detect the flaws with the use of corporate activities which are accepted as unique processes for protecting all the corporate organizations and businesses against growing anti-management activities and fraudulent practices. SSCP is one such firm which is claiming to have higher principles, great values, and dynamic team of professionals. Our due diligence investigators in Philippines or risk investigators in Philippines are filled with strong morale and immense potential to transform a face of problem by providing best possible solution. Our investigators personally feel that it is effect of Mr. Antonio's great expertise and experience that today the company is shining as the glittering star in the investigative industry of Philippines.

Corporate investigators in Philippines are the first choice of businesses; individuals etc. in Philippines as we eliminate the risk of leakage of highly confidential information and internal disputes of the organization. Our investigators in Philippines are well experienced and can handle any kind of investigation matters with ease.

Our partner's strong profile is a proof of his success rate and experience in the field of corporate investigation and protection services in Philippines. We also have capabilities of providing best quality corporate risk investigation services in Philippines and other regions including Manila, Davao, Cebu, Antipolo, Zamboanga, Bacolod, Cagayan de Oro, Das Marinas Dadiangas, Iloilo, Bacoor, Calamba, Angeles, Mandaue, Cainta

Now when you know how to contact corporate investigator in Philippines, feel free to contact us when required. We are a one stop solution for all your problems. To know more about our Philippines corporate investigation service or to acquire Corporate Intelligence investigations in Philippines, kindly write to us at info@philippinescorporateinvestigators.com.