Insurance Investigations
Home > Services > Insurance Investigations
About Us
Philippines Corporate Investigators, is a leading investigation and risk protection group that aims to provide high quality services all across the globe in support of its clients. more about us
Our Services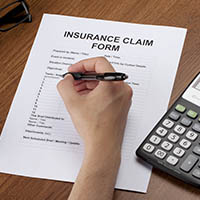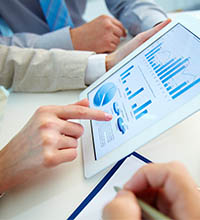 Insurance Investigation Services in Philippines
A hearty welcome to www.Philippinescorporateinvestigators.com!

It's an online initiative of Philippines claim investigators who are providing class leading Insurance fraud investigation services in Philippines. Our Insurance investigation services in Philippines are a one stop solution for all insurance companies who are facing higher number of insurance frauds. The main goal of our Claim Investigation in Philippines is to remove all the possibilities of getting faked and staged claims cleared. Our extensive range of insurance claim investigation covers all related services including Accidental Benefits/Vehicle Crash Claim, Death Claim Verification, Life Insurance Claim Investigation, Medical Claim Investigation, Property Claim Investigation, Theft Claim Investigation, Third-Party Claim Investigation, Travel Insurance Claim Investigation etc. The insurance claim frauds are on rise in Philippines and majority of companies are in the need to find the right kind of insurance claim investigation in Philippines in order to reduce the rate of such threats.

We provide excellent investigated results through which fake claims can be easily detected. In the present circumstances, such objectives are effectively achieved by using quality insurance investigative services in Philippines which are offered by excellent insurance investigators in Philippines.

Our Insurance Investigation Services in Philippines as follows:
Fraud claim investigations and insurance fraud investigation in Philippines
Life insurance claim investigations in Philippines
Accidental benefits/death claim investigations in Philippines
Property loss claim investigations in Philippines
Travel insurance claim investigations in Philippines
Third-party claim investigations in Philippines
Medical claim investigations in Philippines
Personal claim investigations in Philippines
Theft claim investigations in Philippines
Subrogation and recovery investigations in Philippines
Contestable death investigations in Philippines
Fatal accident investigations in Philippines
Motor vehicle crash investigation in Philippines
Recovery of stolen vehicles in Philippines
Insurance litigation support in Philippines
Insurance claim fraud investigation service is what we are providing in Philippines from years for our respected clients. Our expert team includes, ex-army officials, retired police officers etc. The knowledge they have and sources they find are commendable and never miss out on their targets. It is really unfortunate that fraudsters these days, files false claims for huge financial gains. This results in huge losses to insurance companies. In the current scenario, many people can be detected who are filing the false claims for obtaining the money from insurance companies. We have different modus operandi to detect the fraudulent claim pertaining to each domain of insurance sector, may be life insurance claims, health, automobile medical etc. We assure you that we have the best team of claim investigators in Philippines, which has solved numerous cases for its clients successfully.

Philippines claim fraud investigators are providing comprehensive investigative and intelligence services in all regions of Philippines including all major cities including; Manila, Davao, Cebu, Antipolo, Zamboanga, Bacolod, Cagayan de Oro, Das Marinas Dadiangas, Iloilo, Bacoor, Calamba, Angeles, Mandaue, Cainta. Each enquiry will be dealt in a discreet, sensitive and understanding manner.

Now when you know, how to use Philippines insurance investigator to protect claim frauds, you may write to us anytime for assistance related to claim verification service in Philippines.

To know more about Philippines insurance claim investigator, or to use our specialized claim investigation services in Philippines, kindly write to us at info@philippinescorporateinvestigators.com.