Corporate Risk

Investigation Services

Business Background Investigation, Corporate Due Diligence, Competitive Intelligence investigation, Corporate & Business Intelligence, Litigation Support Investigation, Corporate Record Research more

Intellectual Property

Rights Investigations

Trademark, Copyright, Design and Patent Infringement Investigation, Parallel Trade Investigation, Gray Market Investigation, Conduct & Organize Criminal/Civil Seizures, Customs Protection more

Backgrund Check

& Documents Verifications

Employment Background Screening, Education Qualification Verifications, Registration & Certificates Checks, International Public Record Investigations, Other General Verification Services more
About Us
Philippines Corporate Investigators, is a leading investigation and risk protection group that aims to provide high quality services all across the globe in support of its clients. more about us
Our Services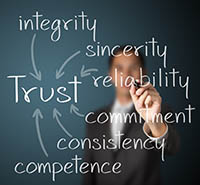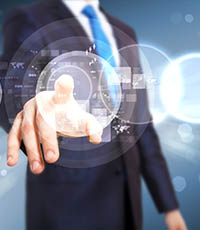 Philippines Corporate Investigators
Welcome to our online portal of Philippines corporate investigators!

Security & Safety Corporation in Philippines (SSCP) is headed by ANTONIO V MANIWANG. Mr. Antonio is a well-known corporate investigator in Philippines. He is a Certified Public Accountant (CPA), World Safety Organization-Certified Safety and Security Director (WSO-CSSD), a Certified International Investigator (CII) and a Certified Security Professional (CSP). The team of SSCP has experienced officers of Armed Forces of the Philippines with rank of Major and other level officers in the Medical Administrative Corps. With its years of experience, SSCP today has established itself as one of best corporate investigative firm in Philippines to offer exceptionally reliable solution of every corporate investigation activities throughout Philippines. Investigators in Philippines are the best when it comes to resolve the issues of a business or a corporate group. Mr. Antonio has been in the security and investigation services for more than 35 years and he had studied various concepts of security and investigation locally and internationally. Our Corporate Investigations in Philippines are based on the superior methodology required to detect the flaws with the use of corporate activities which are accepted as unique processes for protecting all the corporate organizations and businesses against growing anti-management activities and fraudulent practices.

The prime goal of Philippines corporate investigators is to provide reliability to the people by giving them the trust for having honest and articulate investigations in minimizing the chance of the occurrence of Frauds in Corporate sector. This noble cause is an enabling factor in creating some of best corporate investigation services. Business risk investigators in Philippines have the caliber and capacity to provide the remarkable corporate investigation services and excellent consultancy on risk management. We are a well-known corporate risk investigation agency of Philippines which is operating to give its investigation and detective service to people located in various parts of country.

Our clients include various corporate houses, Law-firms, Insurance Companies, In-house counsels and other private individuals working in different regions of Philippines. Corporate investigations in Philippines are popular among various local agencies in Philippines as this protects you from potential business risks. Our investigation agency in Philippines is known for the quality of work and assistance we provide to our clients.

Our due diligence investigators in Philippines are self-motivated and are excelling in their goal of fulfilling the various needs of local/international clients. Most of our investigators are operating in various locations of Philippines including major cities like Manila, Davao, Cebu, Antipolo, Zamboanga, Bacolod, Cagayan de Oro, Das Marinas Dadiangas, Iloilo, Bacoor, Calamba, Angeles, Mandaue, Cainta.

We are confident in our mission of providing excellent corporate risk investigation services in Philippines. We are prompt in responding to your queries, so that you don't have to wait anymore for the solution of your problem.

How to contact private investigator in Philippines, or to know more about Corporate Intelligence investigations in Philippines, kindly write to us at info@philippinescorporateinvestigators.com.